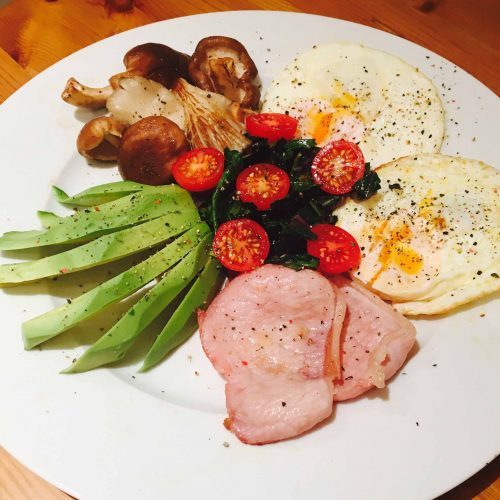 I Heart Breakfast
When you have a good breakfast you don't get to hungry during the day and increases your chances of reaching your body goals.
Turn on grill to 175 and place bacon and tomatoes on tray underneath.

Paut a saucepan on to simmer and add kale.

Put coconut oil in a frying pan and add mushrooms.

When the mushrooms start to brown add the eggs, once they are done nearly dont flip them over for the last 20 seconds.

Chop the avocado to serve garnish with pepper.